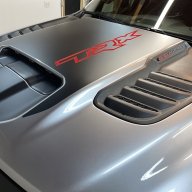 Joined

Nov 14, 2021
Messages

1,644
Reaction score

1,277
Location
The last major piece to the puzzle for my interior is replacing the steering wheel so that I have a heated steering wheel. I didn't even care about heated seats but i needed them for the module and wiring to work with the heated steering wheel. However I also swapped the seats because I wasn't a fan of all the red on the base model trx seats.
I got a steering wheel from a wrecked trx on ebay. It is a complete steering wheel minus the air bag. It was delivered today, and I have already stripped it to clean everything up from the air bag and dirt from being a wreck. I was planning on swapping the switches, and paddles from my existing wheel this weekend anyway so this just gets me one step ahead. I would have been happy with the heated steering wheel from a level 1 TRX, but I happened upon one From a Level 2 so why not
Here is a pic of it stripped and cleaned up. I have more work to do on the alcantara suede, but I'm waiting for things to be delivered. For now it's much better than it was and will work till the rest of the cleaning supplies come in.
The clock spring will also need to be replace and that is scheduled to be delivered on Friday. I'm trying to find all the settings in AlfaOBD to turn all this on, but if I don't find them all before hand I guess it will be a trial and error till i find all the settings.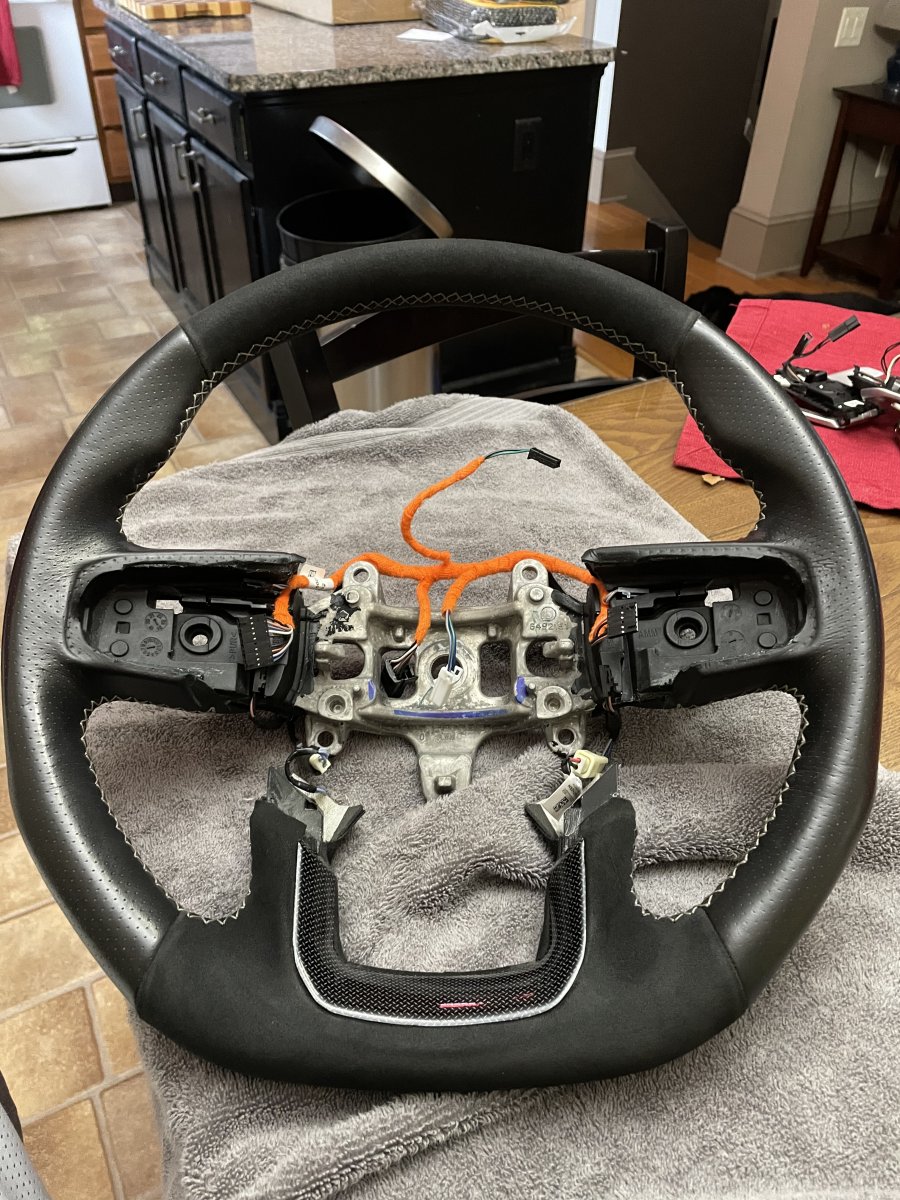 Last edited: