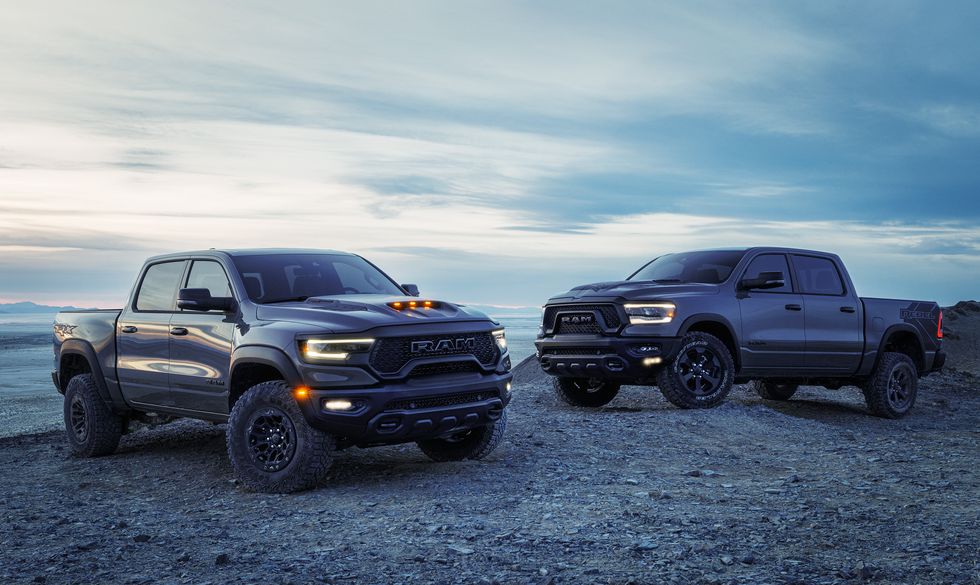 Ram's premier supercharged off-road truck and less extreme Rebel trim get new, exclusive color​
Ram's cryptic teaser earlier this week had us wondering
if a 510-hp Ram 1500 powered by some iteration of Stellantis' twin-turbo I-6 Hurricane was on the way
. It's not—at least, not for now. That teaser was about something else—and these trucks are that something else, a special edition
Ram 1500 TRX
and Rebel, both wearing a new paint color. It's a badass hue, at least. And variants of the V-8 Hemi are safely alive and very well in the TRX and Rebel, at least.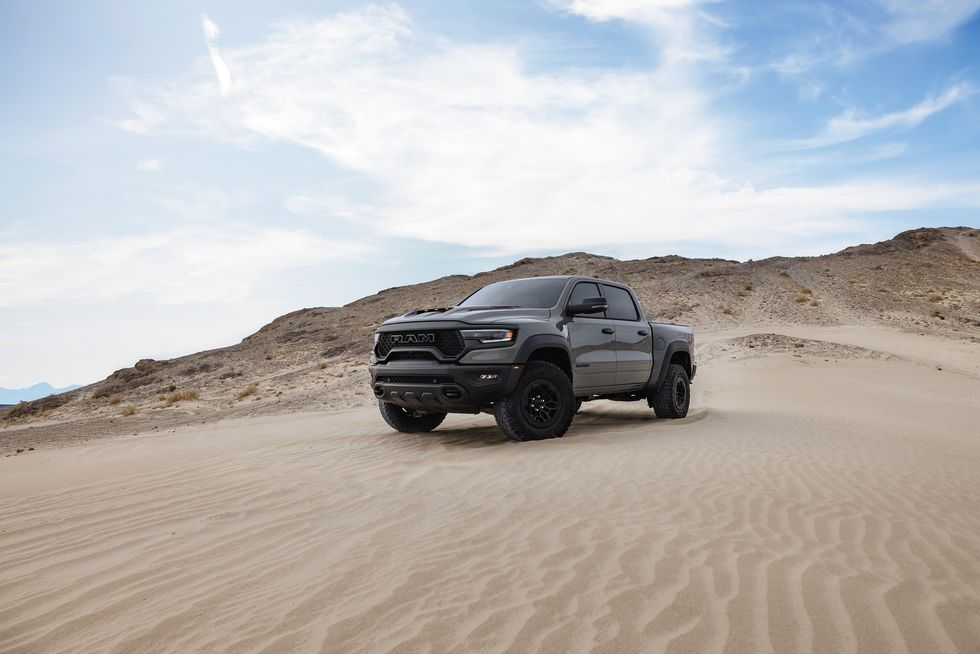 ​
The exclusive color that the 2023 Ram 1500 TRX Lunar Edition gets is called Ceramic Gray. We can't tell how similar this color is
to the Anvil Gray exterior of the TRX Launch Edition
, but it's obviously a stark contrast from the
Ignition Orange exterior of the 2022 Ram TRX Ignition Edition
or
the Baja Yellow of the 2023 Ram TRX Havoc Edition
. All four of the colors—gray, more gray, orange, and yellow—put forth major interstellar vibes.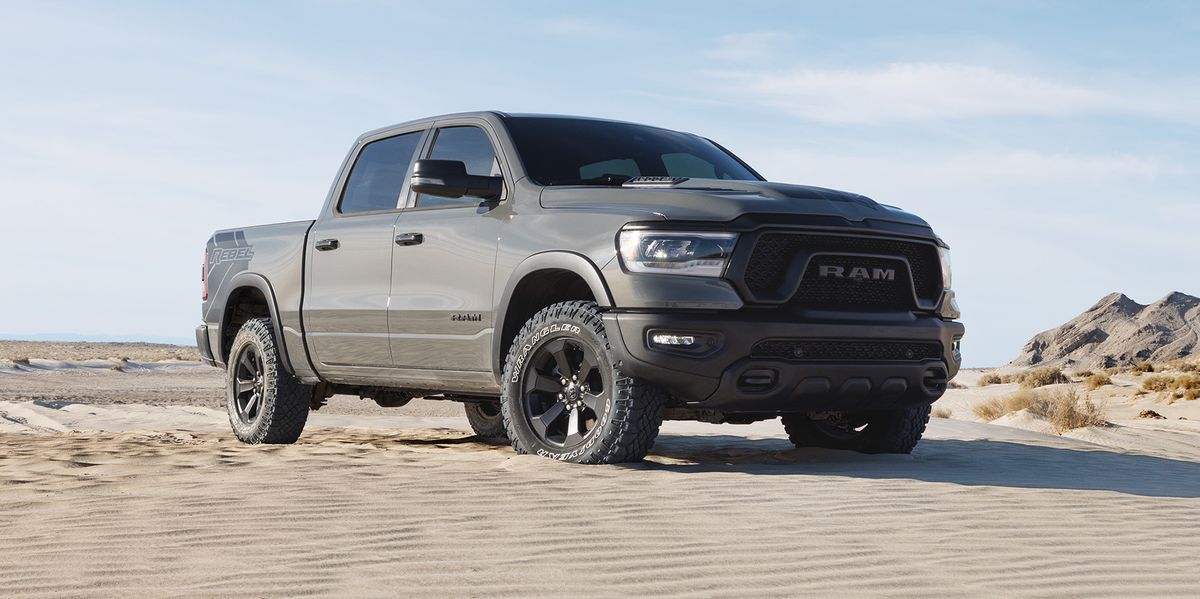 The 2023 Ram 1500 TRX Lunar Edition follows the same basic formula as the previous special editions: Level 2 Equipment Group, Bed Utility Group, Advanced Safety Group, TRX Carbon-Fiber Package, TRX hood and bed graphics (special, but not exclusive to the special edition), dual pane panoramic sunroof, and the optional 18-inch black beadlock-capable wheels. Special edition differentiators on the inside include vibrant Surf Blue accent stitching and a unique center console badge.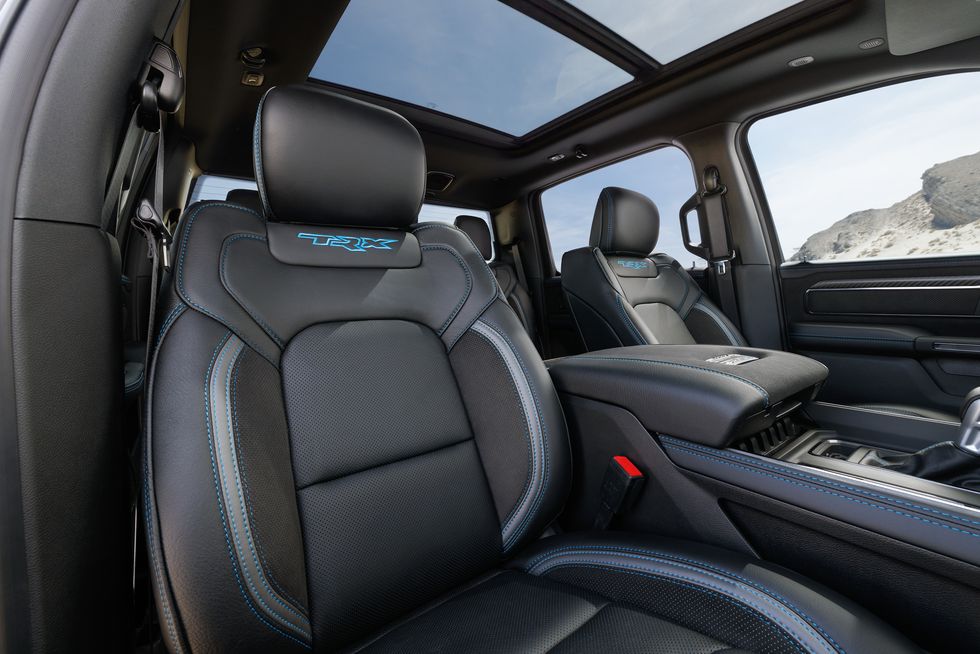 ​
Basically, the TRX Lunar Edition is a Ceramic Gray TRX with Surf Blue accent stitching inside. It starts at $108,340, not surprising considering it pretty much puts a check mark next to all the options. Ram says the Lunar Edition TRX will be available in "extremely limited quantities." Since there were 702 Launch Editions and 875 Ignition Editions, we're guessing there will be fewer than 1,000 of the Lunar variants, making them indeed extremely limited.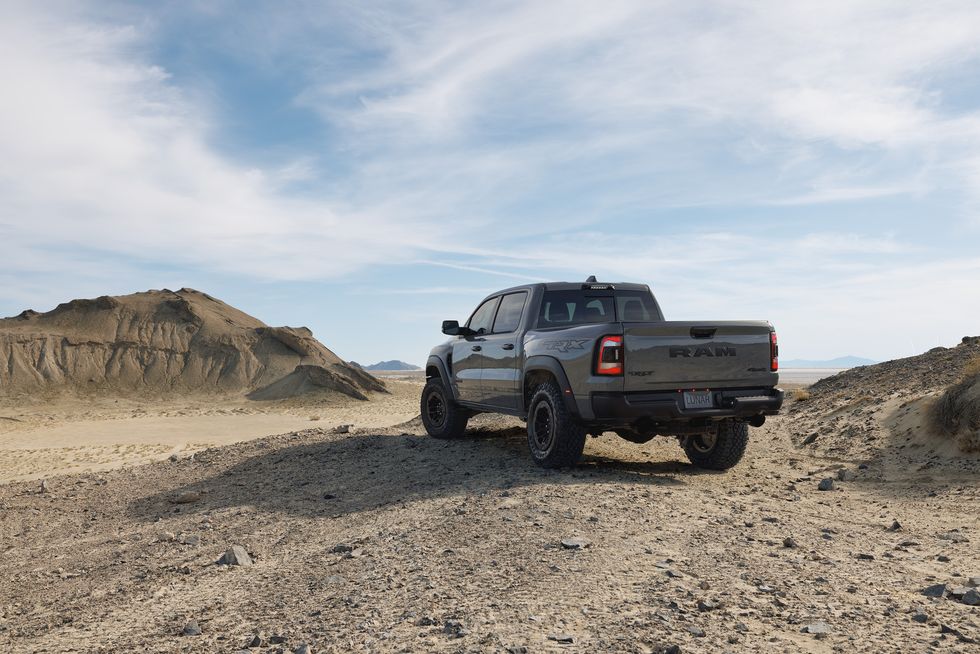 For those looking to trim a good $35,000 off that price tag, there's the 2023 Ram 1500 Rebel Lunar Edition, which starts at $72,205. It has the Rebel Level 2 Equipment Group, 5.7-liter Hemi eTorque V-8 engine, Rebel hood and bed graphics, the optional 18-inch gloss black wheels, and of course, the exclusive Ceramic Gray exterior paint.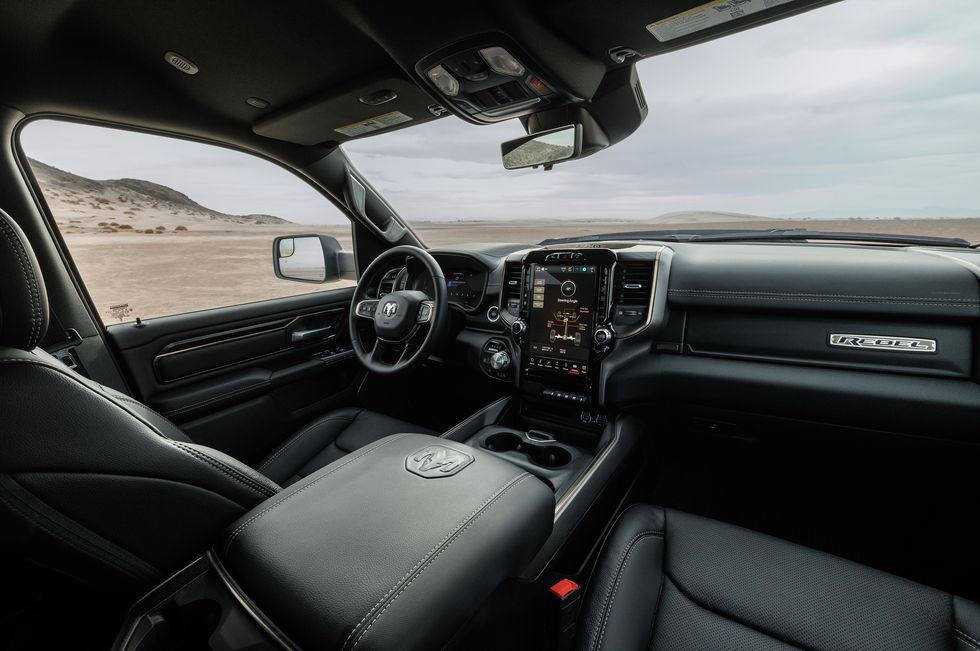 Look for the 2023 Ram 1500 TRX and Rebel Lunar Editions later this spring. As for those Hurricane-powered Ram trucks? Well, keep your eyes peeled.