Joined

Oct 13, 2021
Messages

334
Reaction score

232
Location
Before I retired, part of my job was to be a trouble shooter. I kept things going by keeping the truck drivers in line. Some of you may have seen me post something and mention that "Nothing is foolproof for a talented fool".
These photos are from a driver who didn't swing wide enough to clear a curb and when he dropped off the ramp, showered down on the throttle to try and drive out of it. The rotator wrecker had been in service for not quite a year when I took these photos. It was almost paid off.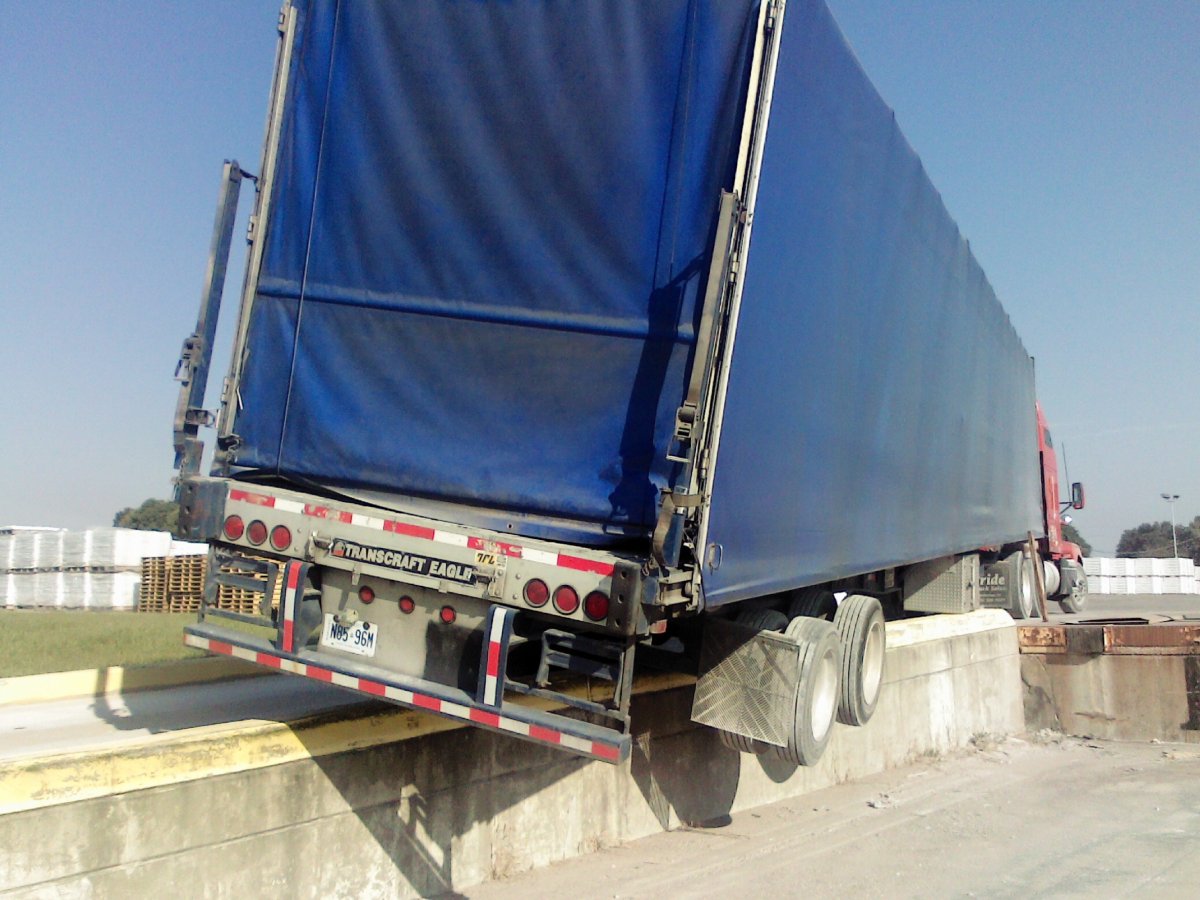 He almost, but not quite made it.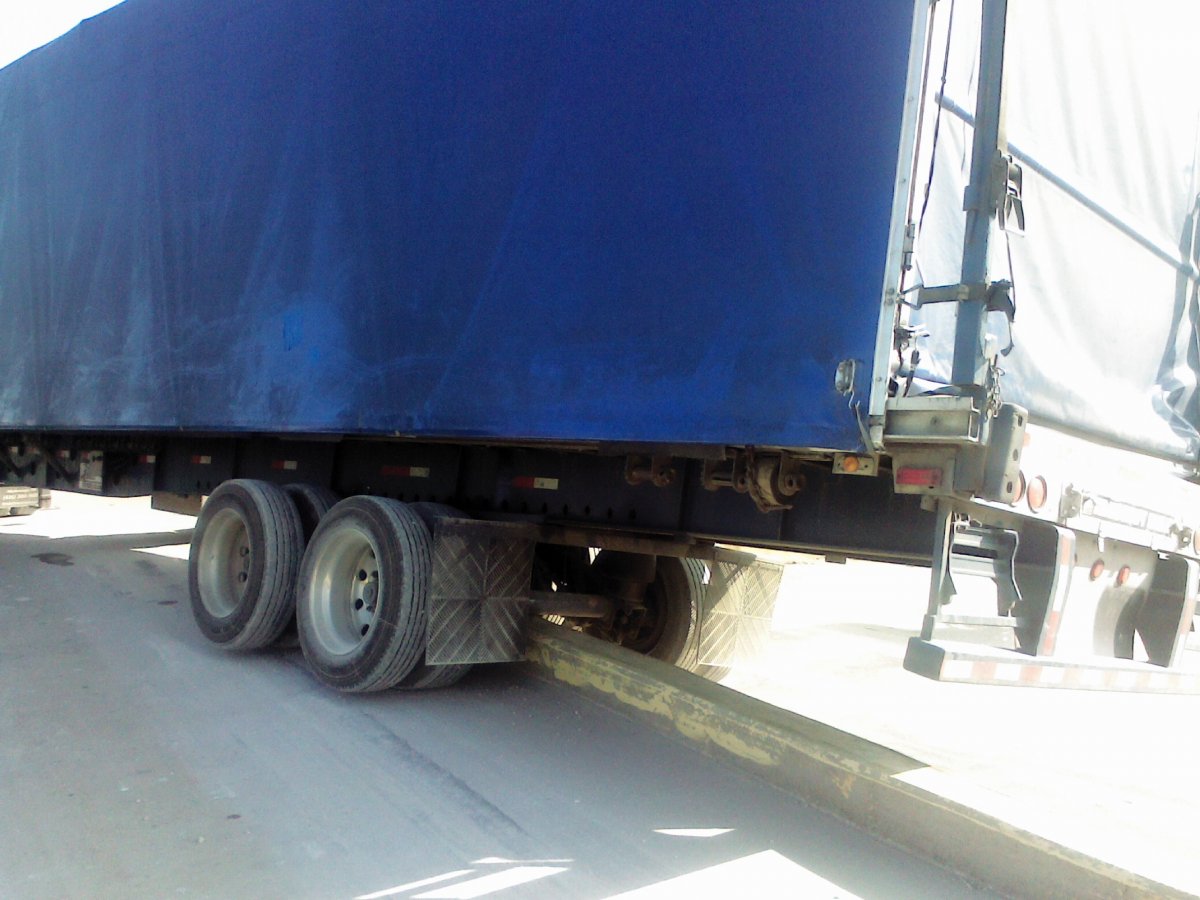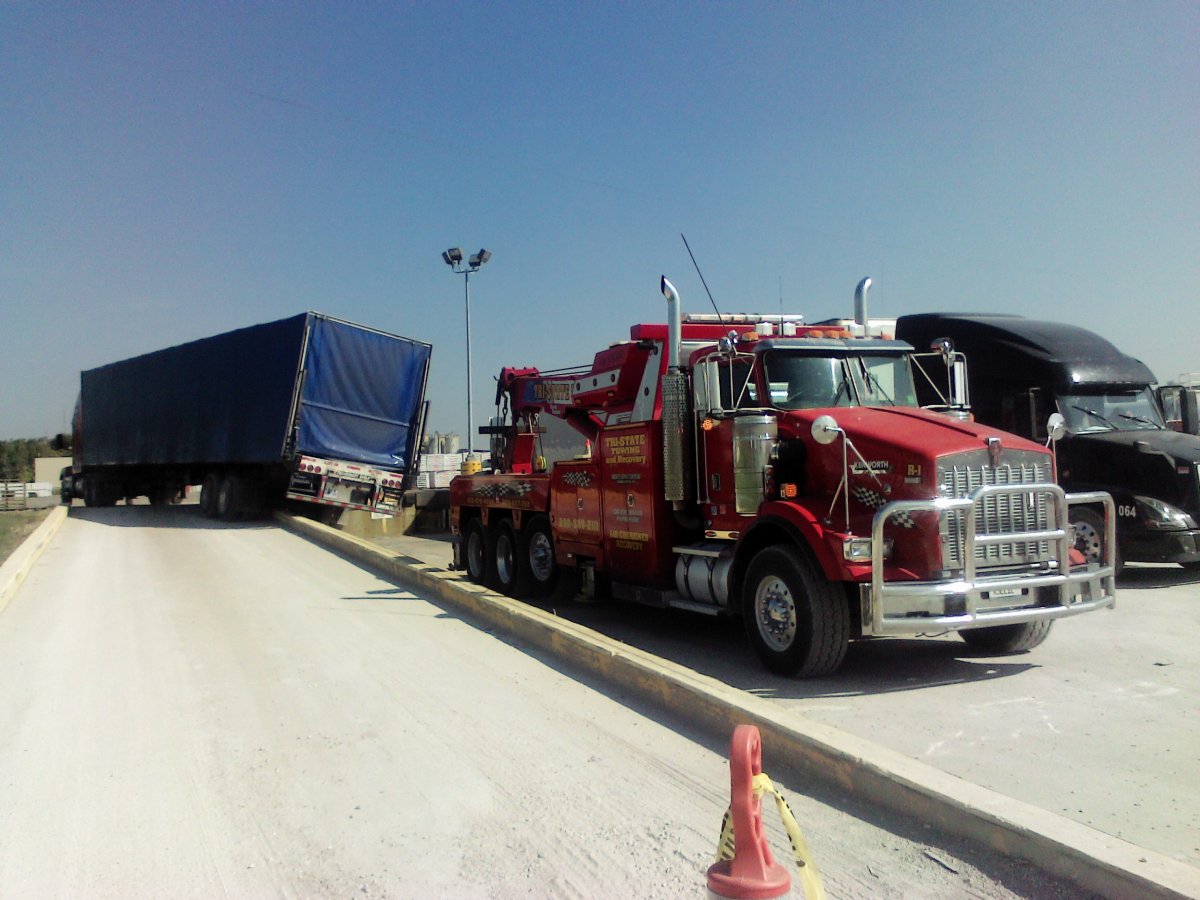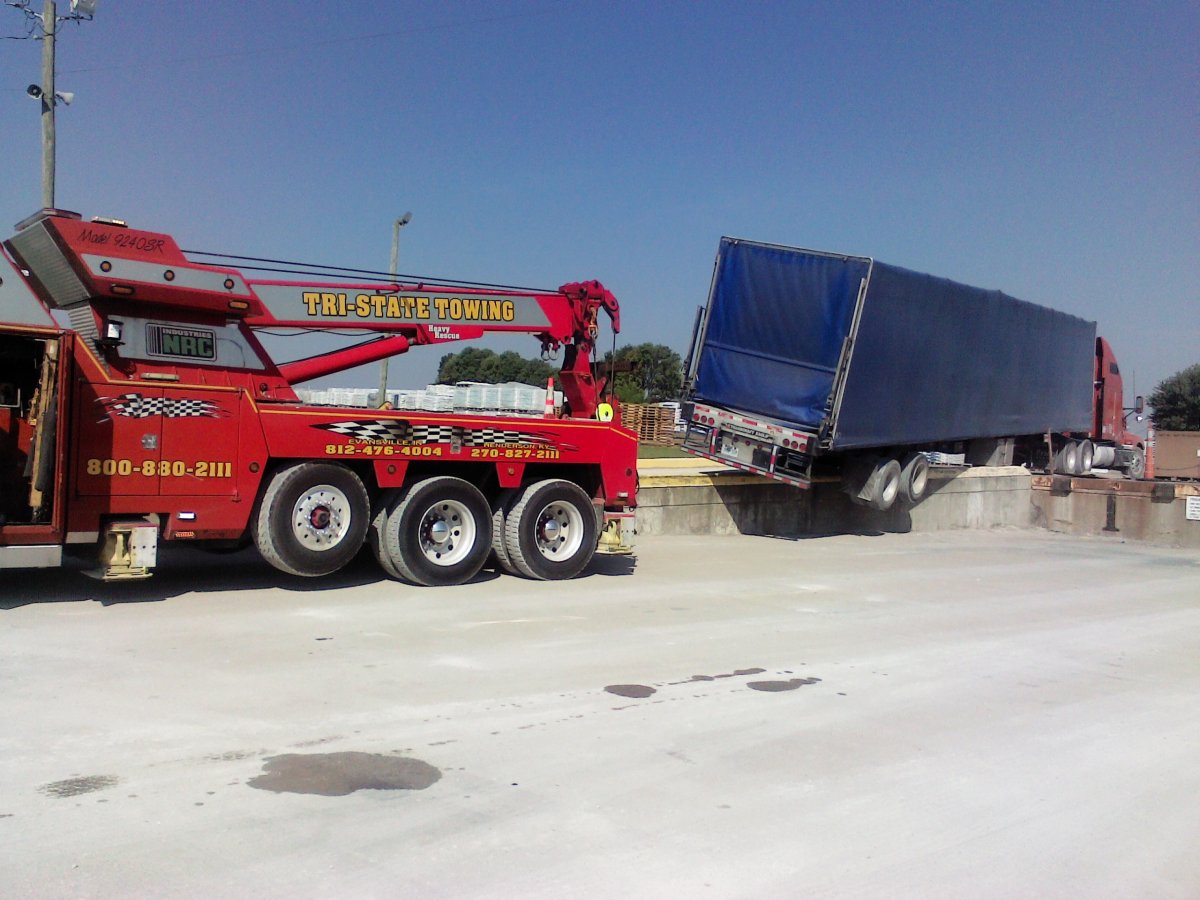 The driver was from India and unlike the Russians I often dealt with, knew he messed up and didn't blame everybody else. I knew the wrecker operator as we used them a lot. The original bill to pick the trailer up, rotate and set it down was going to be $700. After set up it took 10 minutes. He said since the driver had a decent attitude, the charge was only $600.